Introducing the Athens-inspired watch, a sleek and elegant timepiece that embodies the vibrant spirit of the beautiful Greek capital. With its bold yet sophisticated design, this watch is the perfect accessory to capture the essence of Athens' lively energy and breathtaking landscapes.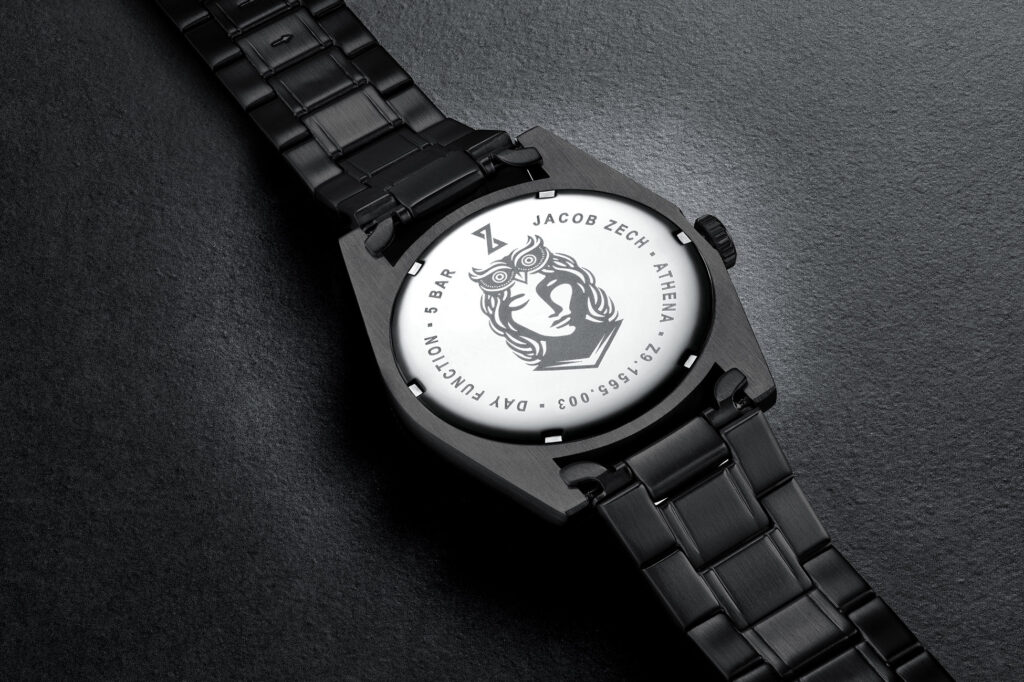 This quartz movement features both day and date funtion.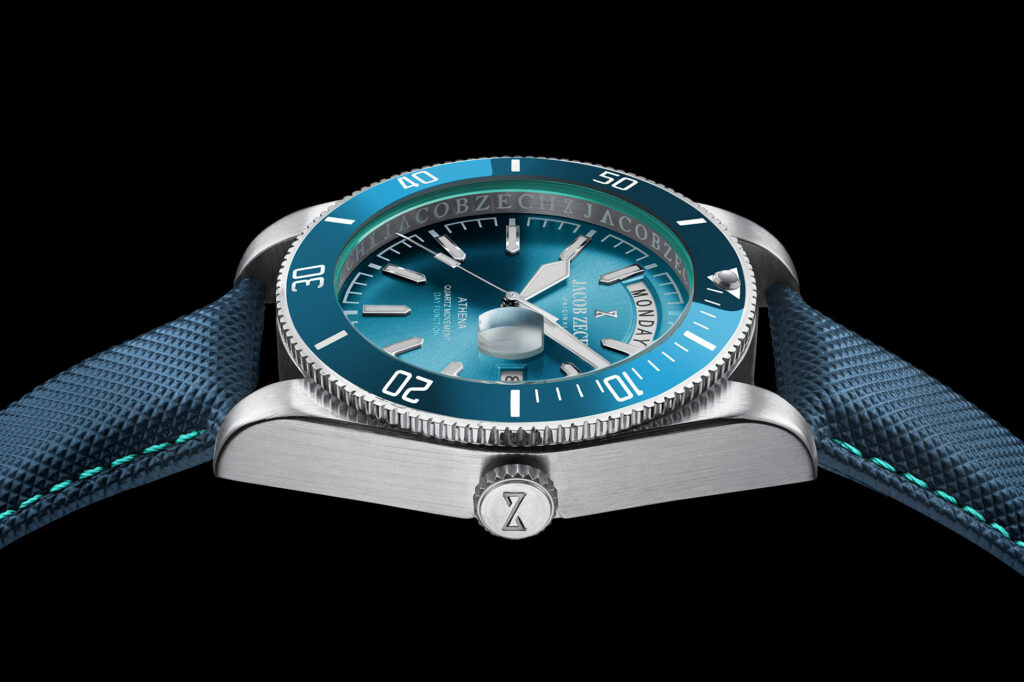 Thanks to the 42 mm size, the watch is suitable for every wrist and is very comfortable to wear.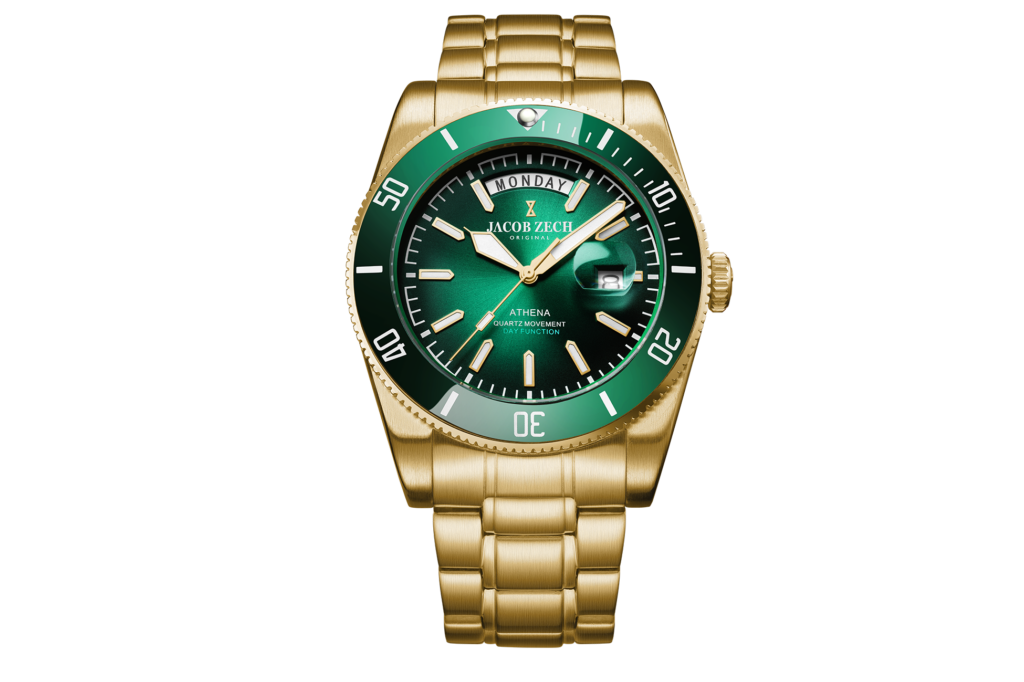 It's all about the details, so we made applied hour-markers and some hands with luminescent coating.   
All currently available watches in the Athena series
Discover a wide range of variety.